Before we start be aware that this documentation was written from the 6.0.0 version of the connector and that older versions can lack some functionality described in this documentation.
This Akeneo - Magento API connector bundle was written to push data from Akeneo to Magento. By pushing data we only need to configure Akeneo once. This is one of the main differences between this connector and other Akeneo Magento connectors on the market which are all pulling data from Magento.
No single CSV file or image is getting synced over ssh. Everything is transferred over Magento's API. Because all configuration is done in Akeneo, little knowledge of the Magento framework is required.
After reading this guide you should be able to configure this connector yourself. Any questions? Feel free to contact Induxx - https://induxx.be/
If you have already installed this connector and you want to know what your current version is, you can check the version number in the left menu (only available in versions >= 5.2.0).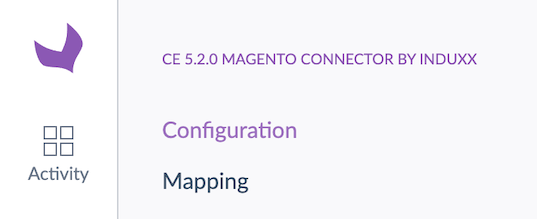 Happy reading. The Induxx team.